How To Put Your Duvet Cover On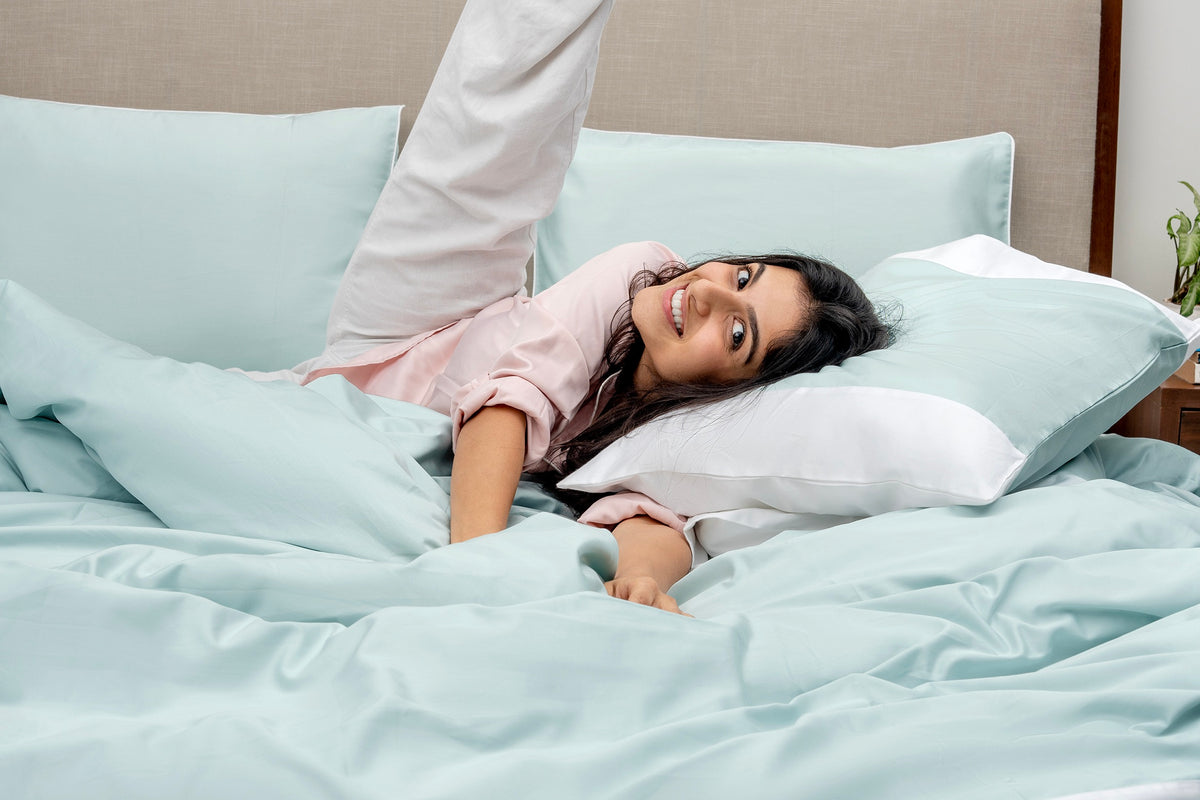 We all know the struggle of trying to put a duvet cover on, but we've got a simple and effective hack for you so that you no longer dread laundry day!
Here's a step by step process:
Step 1: Turn the duvet cover inside out.
Step 2: Put your duvet cover on the bed with the buttons at the foot of the bed.
Step 3: Put your duvet insert on top of the duvet cover. If you're using Kansso bedding make sure you secure all the ties on the duvet cover in the loops on the duvet insert to prevent it from shifting.
Step 4: Begin from the head of the bed and roll both the duvet cover and duvet insert together towards the foot of the bed.
Step 5: Once your roll reaches the foot of the bed, invert the duvet cover opening around the ends of both sides of the roll like a burrito        
Step 6: Unroll the burrito in the opposite direction (this time towards the head of the bed) and fluff to ensure even distribution. 
Pro Tip: Purchase the Kansso All Season Duvet Insert with your Kansso Duvet Covers for an even easier experience. Our duvet inserts are tailored to fit perfectly in our duvet covers and they both even have 6 loops and ties to make sure your duvet stays in place!